Wondrous, Wild, Whimsical. Winnie
I have always been free spirited and independent. Trying new things, going to concerts, dating boys in bands, biking to the beach, wandering around Hollywood day or night were common activities growing up. I was the prime example of "give them an inch, they swim a mile." Either I was under the radar or living la vida loca. I lived my life in extremes. I still do. My last years as a kid were spent going above and beyond doing things I felt kids should do, things that the world said adults could no longer do.
Affectionately known as 'little miss smarty pants'. I coasted through college and spent a few years in the art department soaking up everything creative. I can pour/cast bronze, teach a class, run a print shop, model, successfully promote bands and I am currently pursuing a PHD. A few years from now I will be Dr. Smarty Pants. Jack of all Trades, Devastating all.
My Honduran and Ethiopian roots blessed me with my lithe frame and sense of flare. Standing at 5'9, I'm often stopped by photographers wanting to add me to their portfolio. What can I say? I have a magnetic presence that draws all within reach close.
Like you for example…
It all started when...
I dated this artist that I had met through a job. We were together for 3 years. I loved him deeply. We had a powerful relationship and were effortlessly intertwined. There was no better comfort in the world. He was vibrant and profoundly warm-hearted. Gentle, yet compelling and dominant. He lived for his work and when he wasn't working, he was loving me. The way we were intimate pulled me into another place. I would often find myself in a trance-like state, transforming me from maiden to succubus. We were so in each-others heads that sex with him wasn't an act, it was an experience. I still think of him from time to time. He changed the way I viewed intimacy and art forever.
Becoming a companion was the most natural next phase for me. To many, I seem young and innocent but to the experienced there is an intrinsic air of earth shattering sex wafting off me that hints at what's to come.
The man who sees me wants to be excited visually and sexually. He wants to feel adored and important. He knows that I am an engaging and exciting person to be with and that he will never be bored in my presence.
Do I have your full attention now?...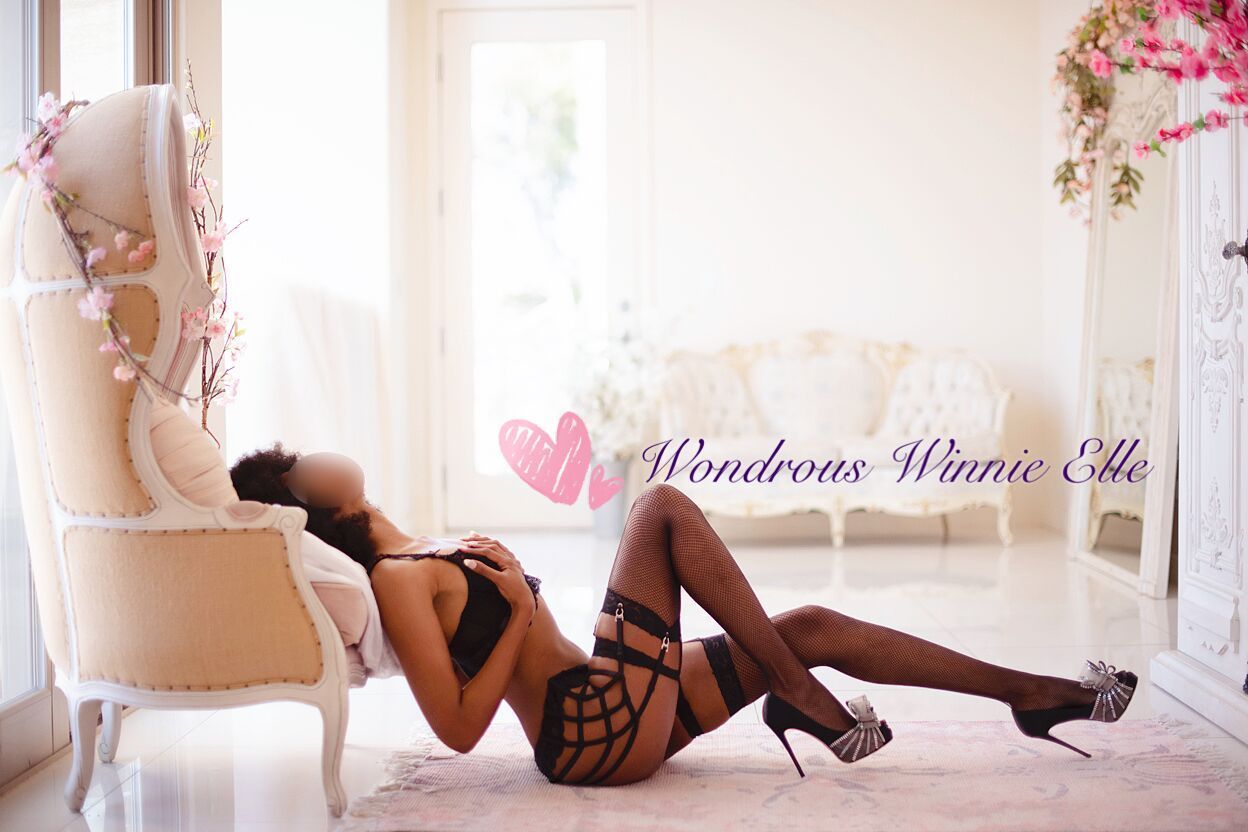 Questions & Answers
You have questions? I have answers...
What Kind of Gentlemen do you Prefer To See?
The gentleman I get along with best is vibrant and warm-hearted. Gentle, yet compelling and dominant.
He maintains the highest standard of hygiene and always brings a small gift.
Booking a date with him is easy as pie as he always sends the exact information requested.
Does this sound like you? I can't wait to meet...
How Do I book a Date With You?
It is very easy and straightforward to book a date with me. You can fill out my form or send an email to WinnieLefeurve@gmail.com with the following Information:
Full Legal Name (First and Last)

Email Address

Phone Number

P411 Handle (if you have one)

Humaniplex Handle (if avalible)

2 References from Verified Providers (Name, Website, Email Address and something to jog their memory of you, for example a conversation you had or a place you went)

Day and time you'd like to meet

How long you'd like to meet for

My place or yours
If you are not a member of review boards or verification sites then I will need to discreetly verify your employment information;
Company Name

Company Address

Company Phone with Extension if applicable

Company Website

Your Position with the Company

Time spent with company

LinkedIn or any web articles, video or multimedia linking you to your company.
You may also include a short note about yourself in your initial email to me.
Please note that email containing all of the above information will recieve my priority.
What Is A Date With You Like?
Magical. Fun, Wild yet sensual.
After screening and confirmation of our date we can then discus date ideas so that we are both on the same page.
Should you be visiting me, clean towels, unscented soap and a shower will always be provided and you are encouraged to take advantage of them.
Placing my gift in an unsealed envelope on the nearest table as soon as you enter allows for us both to feel more at ease.
Follow me down the rabbit hole to a world filled with pleasure, happiness and a good dash of wickedness.
2 Hour - $600 (Houston)
2 Hour -$1000 (NYC, LA, London)
Take things a step further and have dinner with me. I'll come dressed in business casual attire with a twist of sexy receptionist.
4 Hour Dinner Date - $1200 (2 hours public + 2 hours private) (Houston)
4 Hour Dinner Date -$2000 (2 hours public + 2 hours private) (NYC, LA, London)
Seeking something longer, satisfying and exciting? Let me deliver it with a bow and a card.
8 Hour Overnight - $3000 / 12 Hour Overnight - $4500 (Houston)
8 Hour Overnight - $4500 / 12 Hour Overnight - $ 7000 (NYC, LA, London)
In Addition, the following packages are also available;
1 hour - $350 (Houston) / $ 600 (NYC, LA, London)
3 Hours - $900 (Houston) / $1500 (NYC, LA, London)
Contact
Gentlemen who fill out my form get the highest priority from me. You may also send the information to my email at
Please complete the form below